For the Student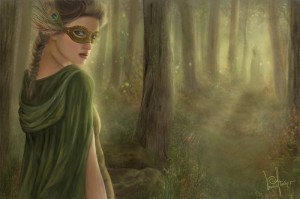 Student classes are scheduled to start in Fall of 2016, and will normally be held every other Sunday. Rhys will begin to meet with prospective students in the 6 months prior, as only a small number of students will be accepted.  Because the members of the coven work so closely together, we become as family, so it is important to ensure a good balance of personalities and energy.  Everyone within our coven, including the student, gets the opportunity to compose and participate in ritual.  The study classes last approximately one year, after which a student may request initiation if he or she desires.  There is no obligation on the part of student or coven to initiate after classes are finished.  Some of the topics that you can expect to learn about within your first year with Circle of the Wild Wood are:
| | | | | |
| --- | --- | --- | --- | --- |
| Orientation    Wicca | History of Witchcraft | Ethics | The Goddess Her Aspects | The God     His Aspects |
| Wheel of the Year             Yule to Beltane | Wheel of Year Litha to Samhain | Tools of the Craft | Elements and Invocations | Altars |
| Creating Sacred Space | Ritual Design | Lunar Cycles,  Celebrations | Meditation | Ogham    Celtic Tree |
| Stones | Color Healing/ Chakras | Runes | Divination | Herbs |
|  Animals | |  Energy and Psychic Work | | |
Classes are taught from Jungian perspectives and philosophies.  All levels of Wild Wood Initiates attend the classes.  We find that this integration of experience will resonate with new Wiccan as well as the solitary practitioner who has studied for years.
Advanced classes are provided for 1st, 2nd and 3rd Degree initiates. We are members of Covenant of the Goddess, and have members who are credentialed Ordained Clergy. You can reach us at wildwoodcircle@sbcglobal.net.
We are interviewing from Solstice 2016 through September 2016.  Classes are currently to start September Full Moon.