We play with fire,… lots of fire…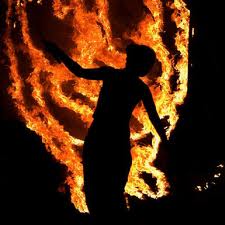 Fire in its physical appearance can do for you what the sun itself does for the whole world – it provides you with light and warmth and can serve you as heat source to cook upon.
Fire is also an impulsive and a dangerous element, that can smoulder and suddenly burst.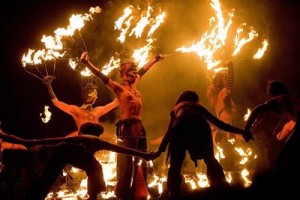 Fire can give wings of courage, compassion and devotion.
Fire is obstinate, heady and absolutely not subtle.